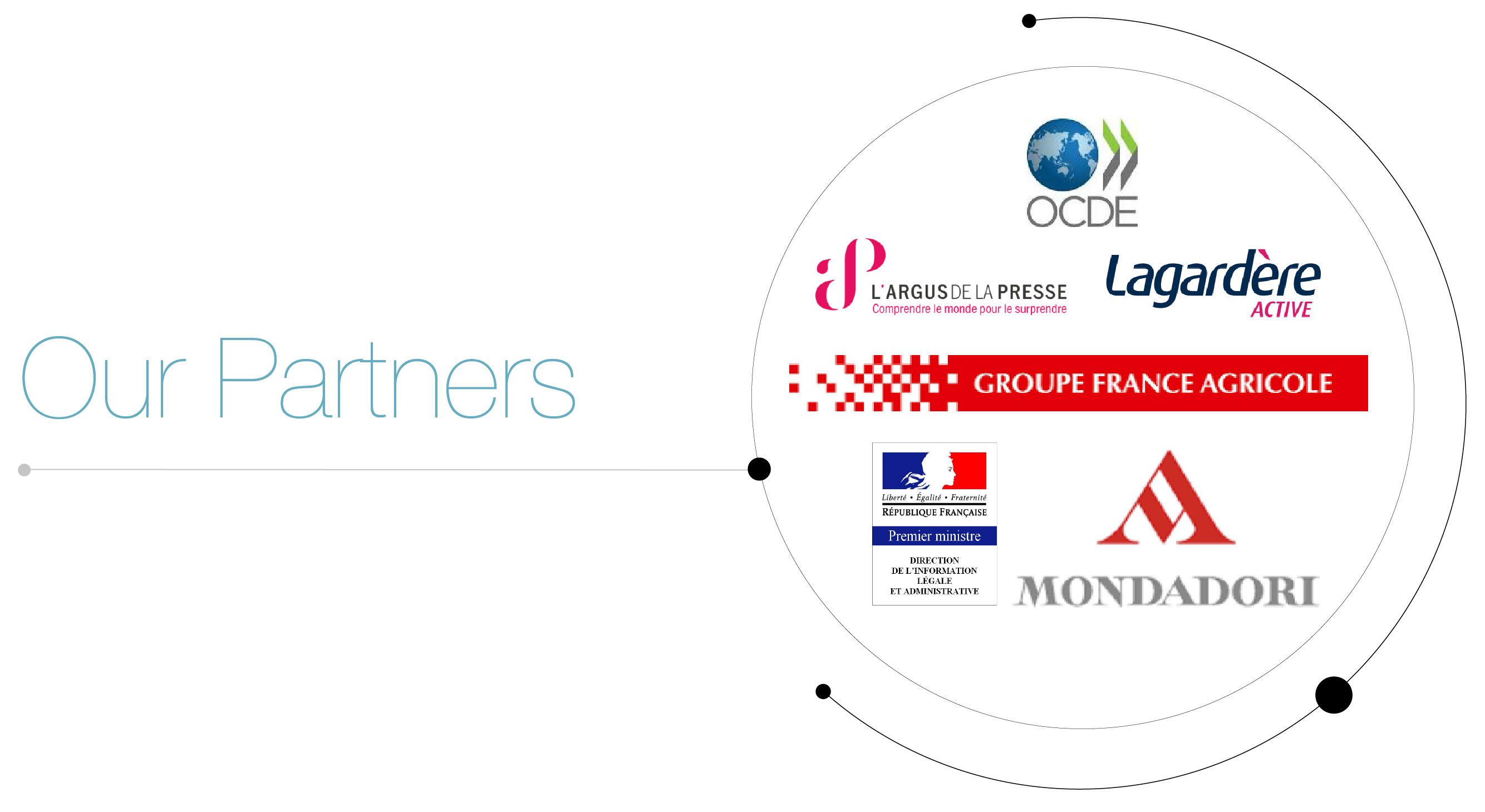 Internet Director, Groupe France Agricole
"Viasema has given us immeasurable help in categorizing our archives –our readers can access over 5 years of archives for 11 magazines using the categorization technology that Viasema implemented."
Yvon Herry
Co-founder & CEO, TopQuadrant
Irene Polikoff
"Viasema has a remarkably innovative to the Semantic Web, they are a strong partner in the Digital Media market."
Head of Digital Strategy, DILA
Thomas Saint Aubin
"Viasema has helped the French government understand the importance of the Semantic Web for supporting our Open Data initiatives"
Marketing Director, Mondadori France Digital
Maÿlis Leroux
"Viasema's annotation platform will allow us to deploy a full-scale semantic approach that will support our digital expansion with new and innovative data-driven products."
Sales Director, Europe Publishing, Expert System France
Vincent Nibard
"We think that this new platform, developed in collaboration with our partner Viasema will efficiently help Mondadori's digital transformation, thanks to its advanced semantic capabilities"